Expert eye exams, amazing eyewear and first-rate service for all of your visual needs!
Seeing clearly is extremely important for your quality of life. Yet checking your eyesight is only a small part of the exceptional eye care services that we provide. We take care of all parts of your ocular and visual needs.
Since 1931, the Sacramento Optometric Group has been leading the way to help patients achieve healthy eyes and sharp vision. Personalized attention, with consideration for your unique lifestyle requirements and medical history, is our guiding motto.   
With routine, comprehensive exams, we'll evaluate your visual acuity and the inner retinal tissues of your eyes, looking closely for any signs of abnormalities. Many common eye diseases can go undetected for a long while – silent, yet causing damage. If you have an ocular disease, such as macular degeneration or glaucoma, we'll diagnose and treat your disease to prevent future vision loss. Other eye conditions, such as trouble with visual processing, don't show up in basic visual screening tests. So even if you have no complaints and don't wear eyeglasses or contact lenses, our complete eye examinations are critical for keeping your vision in top shape.
Sacramento Optometric Group Has Been Providing Eye Care For Over 50 Years!
With the office located on the corner of 4th and O Street, Sacramento Optometric Group has been serving the Sacramento area for over 50 years. Schedule an appointment with an optometrist to see how we can help you get the best prescription for your eyes.
Pediatric Eye Exams at Sacramento Optometric Group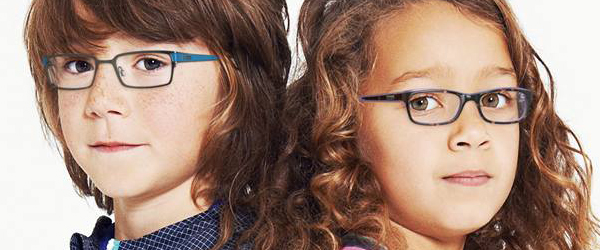 At Sacramento Optometric Group, we will evaluate your child's eye health and visual system, to make sure that a problem with eyesight doesn't interfere with his/her ability to rise to the top of the class! At Sacramento Optometric Group, we encourage parents to follow the guidelines set by the American Optometric Association (AOA). According to their recommendation. Click Here to learn more about pediatric eye exams.
I think I've been going to the Sacramento Optometric Group for 20 years now. I started going because of their convenient location (near my job), but I've stayed because of the excellent service that I receive. The doctors are very personable and knowledgeable. I never have to wait long, they...
Do you need a new pair of eyeglasses?
You'll be sure to find eyewear to match your style in our incredible collection of designer frames and premium sunglasses. If you're interested in an alternative to vision correction eyewear, we co-manage refractive surgeries, such as LASIK.
Located conveniently on the corner of 4th and O Street, our whole team at the Sacramento Optometric Group is waiting to see you – and help you see the best that you can!
For all of your visual needs, contact us to schedule an appointment today.
Sacramento Optometric Group
400 O St, Ste 102
Sacramento CA 95814
Phone: (916) 443-3524
Fax: (916) 443-9126
Insurance
Vision Plans we accept
Vision Service Plan and Medical Eye Service
In cases of medical issues, click Here to learn which insurance plans we accept
Learn something new about your eyes!
Oct 21, 2016
Most people wouldn't consider contact lenses dangerous. In fact, they are a great alternative to glasses, offering convenience and great vision for those who wear them. However, when not obtained and used according to an eye doctor's instructions, the consequences can be devastating. Contact Lenses Need to Fit Like...
Read More